IFPN Partners Spotlight: HomesteadCS
HomesteadCS, located in Lafayette, is a HUD counseling agency and CDFI organization that provides housing counseling, financial coaching, and small dollar loans. HomesteadCS has one of the few Reverse Mortgage Counselors in the state, and also offers some home repair funds in partnership with area banks and the Federal Home Loan Bank of Indianapolis.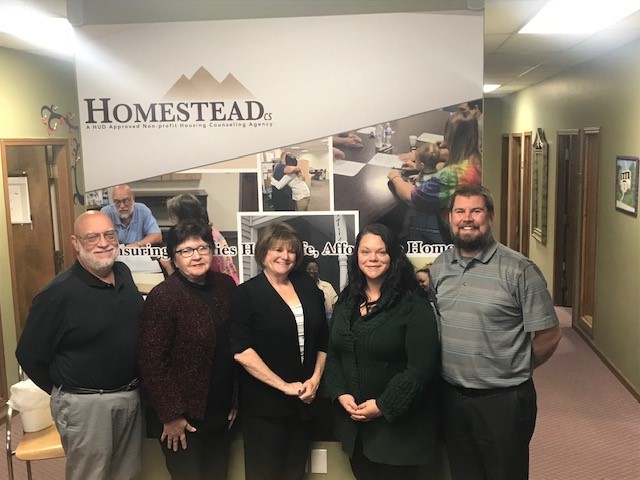 How would you describe the environment and people within your organization?
The people within our organization are professional, friendly and very knowledgeable in their fields. Being a small professional environment, each counselor processes their client form start to finish. This enables the counselor to provide a more personalized approach in serving each client. Our office was painted and decorated by several families whose homes we had saved from foreclosure.
What do you enjoy most about being an IFPN partner?
We have found that IFPN is very easy to work with. They give our foreclosure counseling credibility and help market our program. We have enjoyed building relationships with their staff.
How do you feel your partnership with IFPN/IHCDA benefits your community?
The IFPN/IHCDA partnership benefits our community by providing technical assistance, training and funding. Most importantly with their help, our small staff of five has saved over $130 million dollars' worth of homes from foreclosure, which includes the homes of over 1,000 families.
What are some future projects and/or events that your organization will be providing to the community?
We are beginning a youth financial education program and also plan to start offering student loan counseling. We also have a Section 42 Senior Housing project that is at the end of the 15-year compliance period. We will be working to see how to best ensure affordability on that project in the future, and are looking to build more senior housing adjacent to our current building. We will also be expanding our Community Loan Center small dollar lending program.
What is one piece of advice you'd like to give struggling homeowners?
Call at the first sign of trouble, even if you're still current on your payments. Budgeting advice early on can often prevent the delinquency form occurring. Even if budgeting doesn't help, there are more options if you don't procrastinate.
What makes you feel that your efforts have been successful when working with clients?
When people who were previously beaten down and despondent now have hope and a sense of self again. When we see families out and about, and they come and thank us again for helping them.